Valley Street Neighborhoods
Valley Streets Aerial Plan & Block Diagram
Chattanooga's valley neighborhoods are organized into a grid of streets and blocks typical of many American cities. Most blocks are subdivided into 50-foot-wide house lots. Other blocks are used for schools, apartment houses, stores and parks. Some blocks have alleys that provide rear access to lots for parking and deliveries.
Valley Street neighborhoods include Bushtown, Churchville, Glenwood, Orchard Knob, Highland Park, Ridgedale, Oak Grove, East Lake and Ferger Place.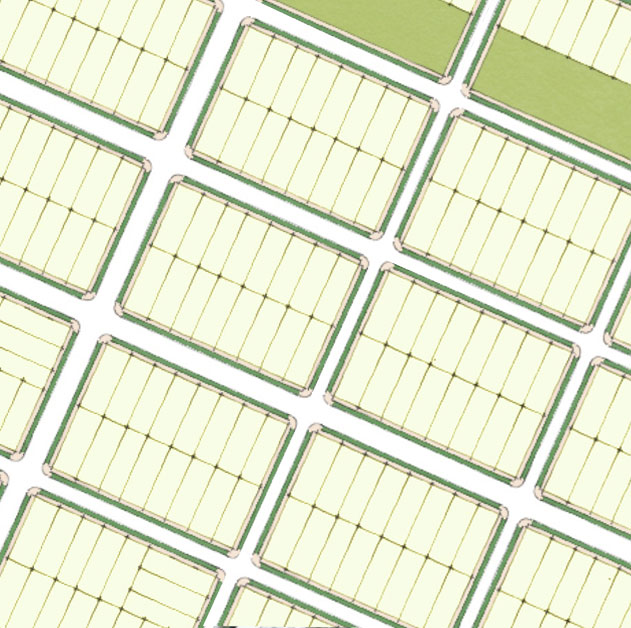 Valley Street Example
Streets in Chattanooga's valley neighborhoods are often grid-like, with houses facing the street with porches and front yards. They are set back about the same distance from the street as their neighbors, and are often similar in width and style within a neighborhood.